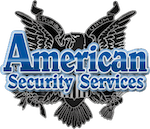 American security CHICAGO
Security Guard Company in CHICAGO, IL
Security Guard and Patrol Services
American Security provides superior security guard services in Chicago, IL. We customize our security services to meet your unique needs. We work with all types of entities, including residential neighborhoods, businesses, VIPs, hotels, construction sites, and more. Our highly trained and experienced security guards ensure your property has optimal protection. Contact us to learn more!
American Security Services in CHICAGO
American Security offers armed and unarmed security officers at your chosen locations. Our team is trained to provide superior security solutions and deter criminal activity. We offer you peace of mind with our security services, including:
Armed Security – Our armed security officers are trained only to use their weapons as a last resort and always observe signs of criminal activity.
Unarmed Security – Unarmed security officers are devoted to protecting your property using attention to detail and training.
All security companies are not the same. American Security stands above the crowd by offering a unique security company backed by highly trained security guards. We use innovative technology and a high level of professionalism to guard and monitor your property. We're committed to evolving and offering our customers the highest level of protection. Our areas of expertise include commercial properties, residential properties, industrial properties, and federal and government properties.
Put your trust in American Security today. After you tell us what needs protection, we customize the perfect security solution. Our security services are devoted to keeping your property and belongings safe. Our extensively trained team members work tirelessly to serve and guard. Contact us today for a quote and consultation.