We are presently accepting applications and hiring Security Officers for the following positions:
Unarmed and Armed
Full-Time and Part-Time
Site Supervisors
Special Response Officers
Chicago
Chicagoland Suburbs
Far Suburbs including: Bolingbrook, Elwood, Glendale Heights, Joliet, Libertyville, Morris, Morton Grove, Waukegan and West Chicago
Online Interviewing is available thru Zoom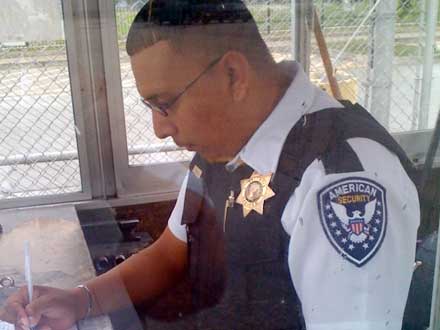 – To apply online, click on link above
or
– To apply in person, come to our office:
Monday, Wednesday, Friday from 9am to 12pm or 1pm to 5pm
It is not necessary to make an appointment.
You must be at least 18 yrs old.
You must not have a criminal record.
Interviews will be conducted immediately.
All are welcome but our schedules work well with Veterans, Seniors, and College Students.
Experience is not required, training will be provided.
Health insurance plan available.
Please bring the following documents when applying:
A Valid State ID or Driver's License
Complete Employer Work History Info for the last 7 years.
If you have taken the 20-Hour Training course, please bring your certificate.
If you do not have your 20-Hour Training certificate, we offer the class.
If you have a valid Permanent Employee Registration Card (PERC), please bring it.
Directions: click on the map below: